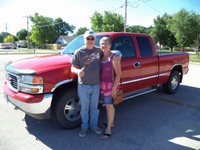 Roger and Michele
"We had been looking for a used pickup but needed one within a certain length so it would fit into the garage of our older home. We spotted a GMC Sierra ext-cab that would meet our needs. We stopped in and talked with Faraz and made a deal on the pickup. Faraz was very helpful, friendly and professional without any pressure on making a sale. We will definitely be a return customer for our next vehicle needs."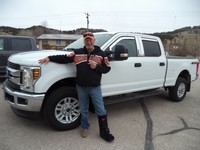 John Schjei
"I found my F250 at Sturgis Motor Company on a Sunday as I was driving by, they were closed of course, but I stopped to check it anyway. This was the cleanest used truck I've ever seen. Looked at the sticker in the window, that's the truck I've been looking for, for a year. So I went back home in Wyoming, pondering for a week, went back the next Saturday and bought it. Low miles, clean as whistle, it's what I had been looking for. Faraz was awesome, what a great dealership. Easy in and out, smooth and fast. I'd buy another there for sure. Thanks Faraz. Love this truck."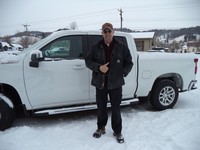 Glennon Gillette
"This had to be the best vehicle purchasing experience I have ever had. The truck was in excellent shape and the price was better than anything I had found in the area. I was in the Rapid City area for vacation and decided that I needed something better to drive than my 82' Chevy. When I saw the truck at Sturgis Motor Company I thought no way but it turned out great all the way around especially the salesman Faraz. He really knows the product and can find anything you are looking for even if it is in another city. Give them a try and save yourself thousands on a great vehicle."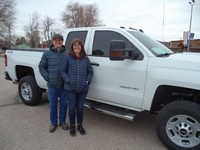 Todd and Sheryl Gillett
"Faraz was amazing! He let us take our time looking at the truck and was very helpful. He did not pressure us at all. We got a great truck at a competitive price! I would recommend Sturgis Motor Company to anyone."

Justin Tschetter
"If you are looking for high quality and low miles at great prices then this is the place. Faraz is a stand up guy that is in business to stay in business. Keep doing what your doing because people like it. I would definitely recommend giving this company a chance to sell you a vehicle."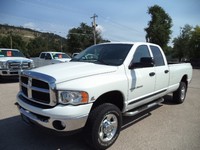 Brent and Ellen Koenen
"Purchasing a used truck in SD from Alaska was a challenging experience. Faraz was extremely prompt and professional. His diligence ensured all the time zone, purchase processing and delivery hurdles were resolved seamlessly. Thanks again and we highly recommend you consider this auto dealership for your next vehicle purchase. Stay Safe!"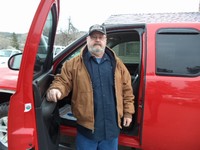 Walter Cox
"Faraz, thanks for the great truck sales experience I had at Sturgis Motor Company. Dealing with good people make things a lot easier."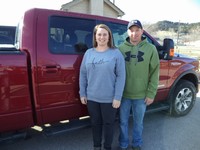 Ben Petrocco
"Friendly, low pressure sales service. Very competitive pricing on many low mileage clean vehicles. Definitely recommend checking out their inventory if your in the market for a new pickup!"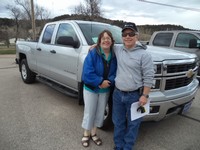 Dan Horsley
"I did some research comparing price/mileage/condition on used pickups, and found the best deals as Sturgis Motor Company."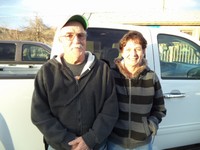 R and D
"Very impressed with the service. We purchased a good vehicle at a great price, were given a good price for our trade in, and were treated very courteously by Faraz. We've already recommended this dealer to family members who will be looking for vehicles in the near future."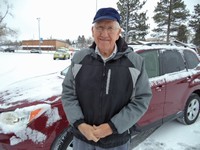 Earl M.
"A good honest dealer. Very rare anymore."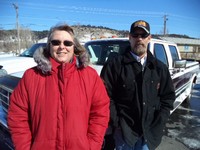 Brian N.
"We drove from Scottsbluff NE to look at a pickup they have. Was treated awesome. 40 minutes later we were driving the pickup home."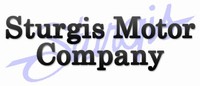 Kathy and David D.
"Bought a trailer from Sturgis Motor Company. Everything perfect, love my new trailer. Merry Christmas to me."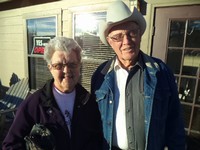 Walter and Thora P.
"Very accommodating. Explained everything very well. The trade was an enjoyable experience."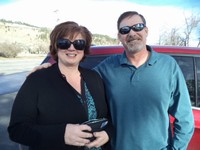 Glenn and Elizabeth P.
"Love the new Ford Escape we bought at Sturgis Motor Company. Thanks Faraz for the great deal and excellent service!"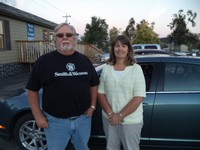 Bob and Cindy H.
"My wife and I traded recently for a 2012 Ford Fusion SEL with only 13,000+ miles. Very nice car and Faraz was very friendly and helpful to deal with. We had checked around locally at other Fusions, but this was the nicest in the area. The price was very competitive and we were very happy with the results of the trade. We recommend this dealer very highly."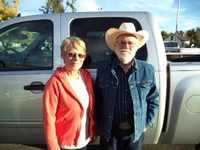 Betty and Jerry M.
"We just purchased a pickup from Faraz, he was great to do business with, helped in every way he could. Thank you Faraz! We are enjoying our clean low mile Silverado. Going to stop in and get help with the cell phone connect!!"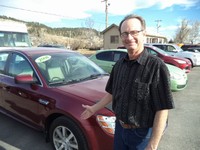 Dale S.
"Purchased a vehicle recently from Faraz and I have to say it was a pleasant experience. I liked being able to sit down with the guy that can give you an answer on the spot and how smoothly everything went. I will return for my next car."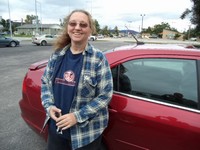 Peggy B.
"Hi Faraz, even though I miss my Explorer, I really like my Milan. It gets around well. Very comfortable. Thanks"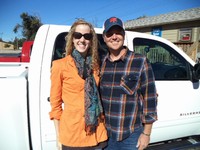 Ryan and Ashley K.
"Thank you for your helpful service and honesty in your dealings."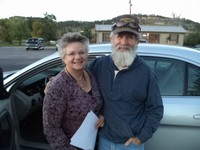 Lorna and Jim P.
"Thank you Faraz for helping us be successful in finding the vehicle in our price range and features to help our journey back and forth to work safely."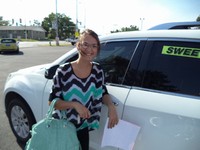 Chelsie H.
"The service here was GREAT! Faraz was wonderful to work with. Recommend everyone to come here!"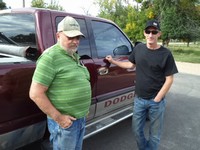 Jackie J.
"Three times return customer at Sturgis Motor Company!"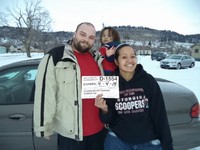 Kody and Toloumu
"We had such a great experience with Faraz. We can't thank him enough for ALL he did for us! We thank you so much Sturgis Motor Company, only you would give 100%!!!"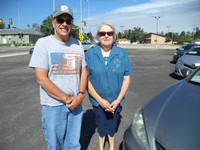 Joe N.
"Very friendly, we were able to contact the original owner of the vehicle to clarify what work and maintenance was performed on the car. Faraz was very helpful in obtaining this information and assisting with the purchase process."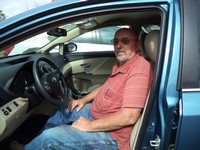 Jackie J.
"Second time around at Sturgis Motor Company. Awesome job!"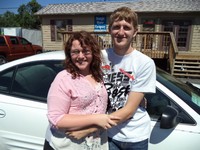 Destiny and Joshua
"Friendly service! I suggest buying cars from here, you get great deals!"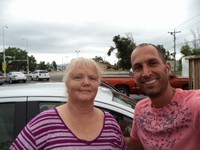 Tina G.
"Excellent salesman, love the car and can't beat the price!!"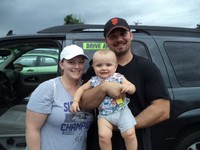 Shane and Tera H.
"Faraz was great, helpful but no pressure; got everything done so we could get loan. Very helpful. I would recommend to others!"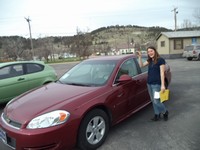 Stephanie E.
"Very friendly and extremely attentive!"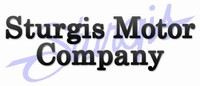 Jeff F.
"Both have been great to work with. I will do business again."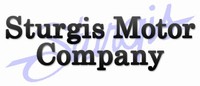 Dave F.
"Great service. Thank you for working with me on the 01 Mercury."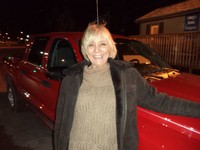 Donise C.
"I have been falling in love daily with my little red truck. Faraz was so helpful and accommodating with all my questions and concerns. I thoroughly enjoyed my car buying experience."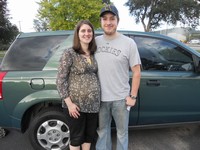 John and Jaclyn F.
"The customer service was wonderful and they helped us find a safe and reliable vehicle for our family. We highly recommend Sturgis Motor Company!"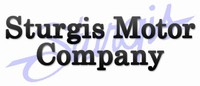 Constance W.
"Working with Faraz to buy my car was the best experience I've had at a car dealership. Faraz found the perfect car for me and made sure I got a great interest rate on my loan. Simply Amazing! Thank you, thank you, Faraz.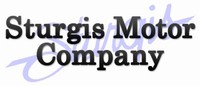 Jim and Kathy S.
"I was pleased with the salesman, and would do business with him again."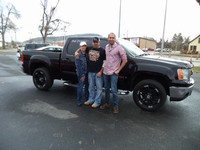 Grant M.
"I would just like to take this time to inform you on the wonderful experience I had here at Sturgis Motor Company. I came away completely satisfied with the effort and time that was put into accomplishing this sale. I appreciate Faraz and family for honestly putting forth the effort in making this a great experience. You can guarantee I'm gonna run this sucker until the wheels fall off. Thank you Faraz. Thank you. I will be sure to tell everyone I encounter exactly where I received such a beautiful truck." Sincerely,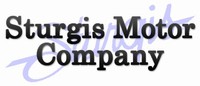 Troy S.
"We purchased this truck from Faraz last week. Faraz had just what we were looking for and was so nice and easy to work with. We will come back again and I recommend Faraz to everyone I know. Thank you for all your help!"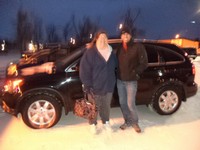 Tina B.
"I would definitely, without a doubt, recommend Sturgis Motor Company to anyone. Faraz was fabulous! He did everything within his power to get me the best deal. Thank you so much for your patience. Merry Christmas to you and your family!"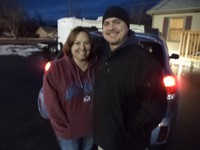 Nickie C.
"The car was great. The father and son were very nice and extremely helpful. I would definitely come back if I choose to buy again. Very reasonable prices."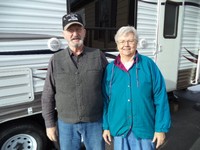 Mr. and Mrs. Eatherton
"Another fine unit sold at Sturgis Motor Company. If you want a fair deal on a good used vehicle, stop in and talk to Faraz. He will treat you right."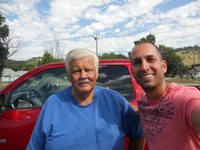 Iren J Borup
"I bought a 2010 Dodge Ram. Second time around with them; I had good luck before with Sturgis Motor Company."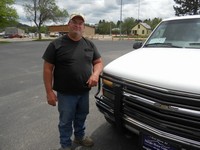 Jim and Wanda Ruth
"Sturgis Motor Company was very helpful with finding what I wanted. Faraz was honest, and had service records, and knows the history of the vehicle. SMC was not pushy about the sale. We spent several hours going over the info and vehicle. We did the test drive then looked at service history. Faraz was very patient with us as we discussed and made a decision. I would recommend them."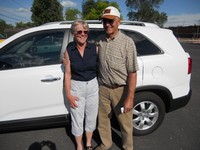 Ray and Loretta Norris
"We just bought a Kia Sorento from Sturgis Motor Company. We had an excellent experience dealing with Faraz. This family owned business gives service that makes you want to come back for your next car. Would recommend them to anyone looking for a good car with good service."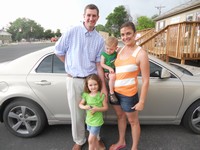 Kyle and Julie Treloar
"Best salesman ever."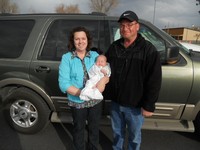 Matthew and Mary Hatch
"Wonderful to work with! Faraz was very personable and made the experience of buying our Expedition fun!"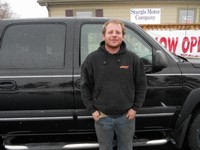 Brandon Overweg
"Great vehicles, nice person to deal with, very satisfied with everything."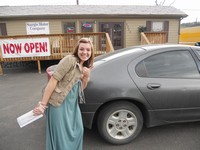 Vanessa Neal
"I recently purchased a 2004 Dodge Intrepid from Sturgis Motor Company and found the experience to be easy, stress-free, and fast. The honest, "It is what it is" personality made every step that much easier to want to make my choice. Faraz took care of everything! Very great experience! My sisters and brothers will love working with him in the future."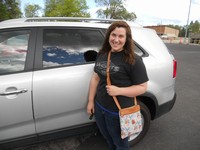 Emily Morse
"I had the best experience at Sturgis Motor Company! They are incredibly kind and I would recommend them to everyone looking to buy a vehicle!"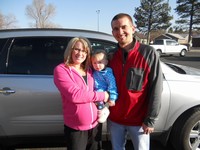 Josh and Larissa Morovits
"Sturgis Motor Company is a place of integrity, where people can count on the "old fashion" hand shake. They are driven to exceed all expectations for each customer. We felt as if we were dealing with family. This is our second vehicle with SMC and we will continue to rave their excellence." Thanks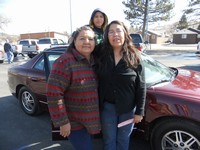 Gloria and Eugene
"Thank you for the beautiful Buick."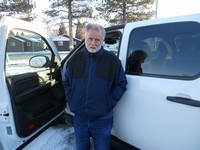 Don Freeman
"I had a very pleasant buying experience at Sturgis Motor Company. I found the truck on Craig's list and flew into Sturgis without having seen it other than in the pictures, so I was taking a chance. My flight was delayed several times, I was very late, and Faraz was very patient and understanding, staying really late on a Saturday. The truck was nearly immaculate, and any flaws or faults that I found were disclosed prior to my trip, so I was satisfied. There was no pressure or hype, just good business. I would recommend Sturgis Motor Company to perspective buyers."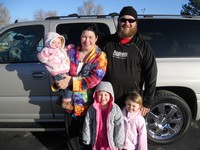 Jim and Dani Sprague
"We bought our Yukon from Sturgis Motor Company a couple of months ago. Great service, Faraz is great!!!"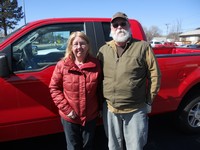 Dale and Linda Hochstetler
"We got a very good deal on a great truck. Faraz was very helpful and pleasant to deal with. When we are in the market for another vehicle, we will defiantly come back to Sturgis Motor Company."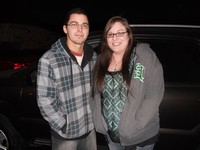 Mike and Kristin Cooney
"When looking for our second vehicle, Faraz was great help. So friendly and great service."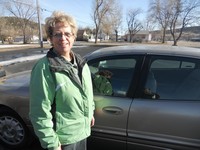 Kay Andrews
"Just purchased a 03 Buick LeSabre from Sturgis Motor Company. Faraz was so helpful and, as always, true to his word. We really enjoy working with Sturgis Motor Company, we appreciate their friendly manner and always feel welcome to stop in and have a look around. Prices are very fair! We will defiantly be back in the future." Thank you!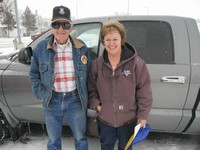 William and Gail Belmont
"We were very happy with the service at Sturgis Motor Company. Faraz was very informative and made the purchase of our new pickup a pleasant one. We found the vehicles here very clean and nice. We will recommend Sturgis Motor Company to our friends and family."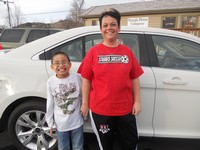 Melodee Shoup
"Had a car fax available. Great customer service."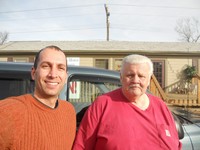 Iren Jay Borup
"I got treated really fair and got a good price. If I buy another, I will defiantly buy another here."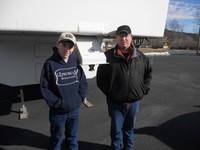 Doug and Maureen Droz
"Faraz, just wanted you to know that you folks at Sturgis Motor Company have been a pleasure to work with. We had to travel some distance and you came on a Sunday to show us the camper you had on the lot. You also helped me determine the fair value of the one that I was selling to a private party. You have great customer service that is very much appreciated. Thanks for your help."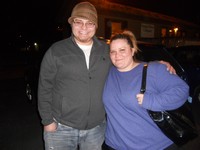 Emili and Dan Slaven
"Very kind and courteous, friendly, and will do whatever they can to satisfy their customers!"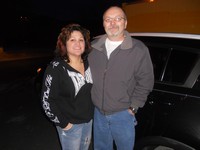 Amy and John Meyer
"We bought the 2011 KIA Sportage. We are extremely happy with our experience at Sturgis Motor Company. Everything was up front, no pressure and no hidden fees; will definitely recommend you to others."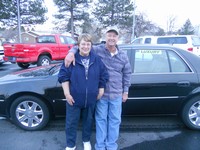 Duane and Charlotte Moser
"Concerning the Sturgis Motor Company, we were well satisfied with the friendliness and the quick response of closing the sale for a 2006 Cadillac. We look forward to doing business again in the future."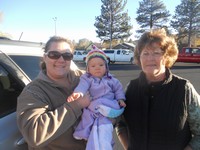 Abby Hall
"Great home town service; friendly and convenient, would highly recommend to anyone!!"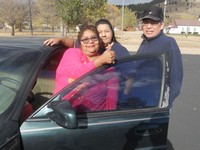 Mary Gayle
"I guess its time to quit gambling and go back to Bingo."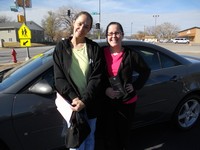 Jodi Newton
"This is a great place to purchase your vehicle. Good rates on all the vehicles and its service with a smile. Awesome place, thank you so much."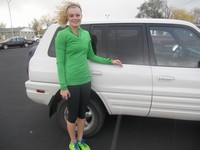 Kahlie Peterson
"This car is so convenient to park. I absolutely love the car. Not going to lie, favorite part is the automatic car starter!!!"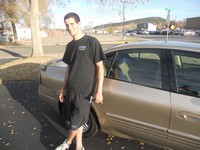 Aaron Salazar
"Explained what we were looking for, what if would be used for; had a good match for us on the lot. There are some great perks on this lot. No nickel and diming. Check them out! Great selection, competitive pricing."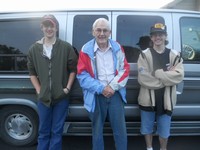 Jim Aplan
"Very courteous and well satisfied with our deal. We will be back looking for another car."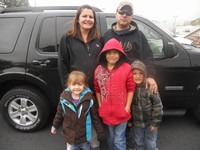 Cory Vrooman
"From now on we will look to Sturgis Motor Company first for future vehicle purchases. The customer service was excellent."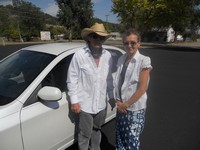 Mich and Julie Arness
"I appreciate not being pressured."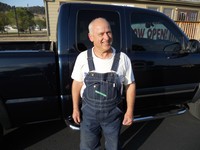 Wayne W. Wipf
"A great place to buy the vehicle you want. Straight talk and price; if you want to save money on a good clean unit and be treated right, buy here!"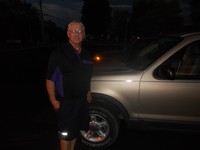 Steve Richards
"Very pleasant experience, Faraz was forthright about the vehicle and was knowledgeable and quite helpful assisting us with our purchase. Would definitely recommend buying your next vehicle at Sturgis Motor Company."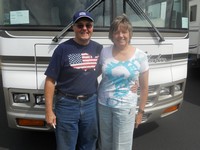 Terry and Della Moore
"We happened to drive through Sturgis on our way home to Wyoming one day and went by Sturgis Motor Company. We spotted our home away from home, a 2001 Winnebago motor home on the lot. Sturgis Motor Company was closed for the day and a couple days later we came back, met Faraz, salesman, and sealed the deal! Faraz was awesome to work with and made our transaction seamless! We were very impressed with this young man! Way to go Sturgis Motor Company."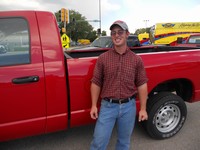 Glenn Tifft
"Nice to deal with, definitely come back, not pushy. You can tell by his reaction to us and our reaction and feelings to him, that this is the right place. I like the small business."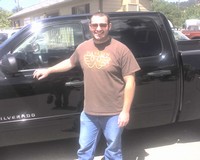 Adam Wyant
"Best prices around at Sturgis Motor Company!"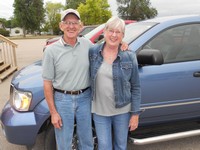 Ed and Kay Kapsa
"We appreciate the professional courtesy and concern shown to us by Faraz at Sturgis Motor Company. We are excited about our new Durango and ready to do some traveling!"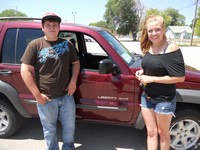 Sam Hendrickson
"Honest dealer, great deal on a good quality vehicle. I appreciate the fair price and not being hassled."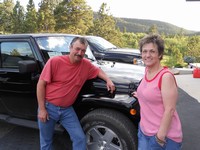 Greg and Pam Burley
"What a great experience! We weren't sure about purchasing a vehicle today, but the professionalism and honesty sold us! Must do business with again!"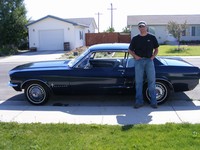 Gerad Bayne
"Sturgis Motor Company was awesome to work with! I'll definitely check with them first when I buy my next car."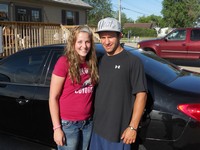 Bethany Jensen
"So happy to buy my first car here! Great help; so glad to have my new car!"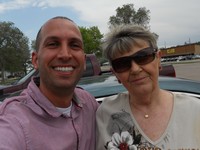 Terry Sorenson
"Friendly, easy to do business with, made buying a car easy! I'd recommend them to anyone looking for a car."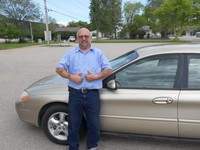 Jim Martin
"I shopped around in Sturgis and it was the best value for my money!"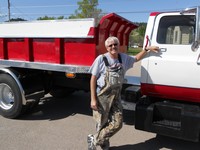 Ken Hunter, Kona Minerals LLC
"Sturgis Motor Company provided the wheels to reach the dump!"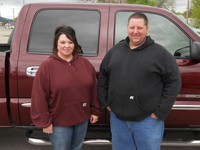 Randy and Cristi Wells
"Faraz easily made our vehicle purchase experience extremely pleasant and stress free. We were treated like friends and are grateful for such an extraordinary experience! Thank you Faraz, we will be back!"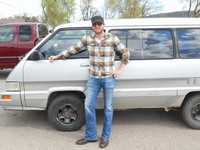 Josh Scott
"Faraz at Sturgis Motor Company couldn't have been more helpful, fair, and accommodating. I'm very pleased with my purchase."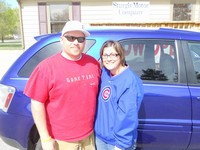 Brad and Tanya Haynes
"We had nothing but polite, friendly, and honest service. We would recommend Sturgis Motor Company. They even tolerated our three busy kids!"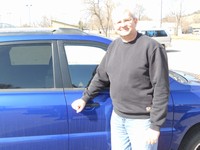 Brian Raecke
"This is a very nice vehicle at a great price. Sturgis Motor Company was great to work with and made the buying process very easy. Overall, they are a great company and will do business with them again."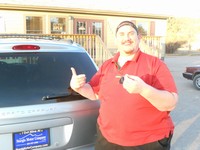 Kevin Coffey
"I came here in one day, with one dream, and they made it happen. Sturgis Motor Company cares about the little man. Thank you Faraz!!"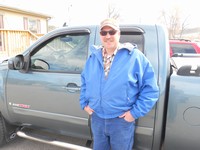 Roger Epkes
"Enjoyed doing business at Sturgis Motor Company; smooth and professional transaction with no pressure. Would do business here again."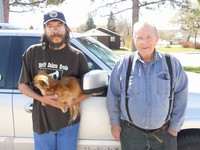 Walter Langved
"Enjoyed the car buying experience. Very helpful and friendly, family enjoyed visit."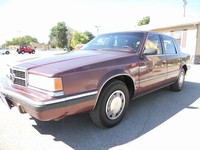 Mike Richards
"Sturgis Motor Company is very honest and reliable people. Great deal on my 1990 Dodge Dynasty. Will buy another vehicle in a heartbeat from them. Talk to Faraz, honest and true-blue all the way!"

Dorvan Polson
"Found car through Autotrader.com. Called for more information, Faraz was upfront and gave honest answers to my questions. Came to check out and test drive, very clean car!"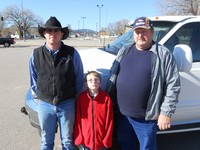 Alan Malsam
"I went on the internet looking for a 7.3L Powerstroke crew cab pickup. This one caught my eye and I called Faraz about it and I was very interested. My business with Sturgis Motor Company was well worth the 300+ mile trip! The service was great, price was competitive and I am a very satisfied customer. I will be back to Sturgis Motor Company to buy future vehicles."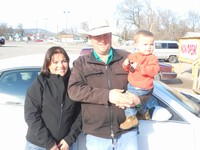 Brad and Rebeca Andrews
"No pressure shopping, friendly, timely, personable service!"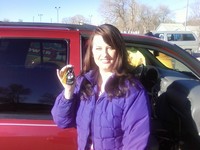 Jamie and Lucas Knapp
"Faraz was very professional and such a friendly guy. He was extremely helpful, with great service. I would highly recommend Sturgis Motor Company to anyone."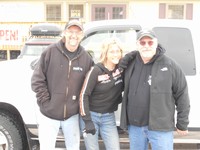 Don and Deb Kates
"We found just what we needed at a great price. Faraz was extremely helpful and provided us with great service. Every vehicle on the lot was clean and in great shape-everything we expected from a quality dealer."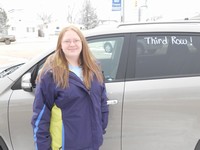 Brandy Little
"I never bought a car before but it was really easy!"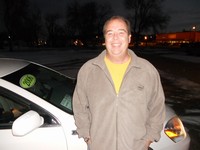 Rich Wright
"Very easy to work with; no hard sell, very much appreciated. Good quality cars to choose from."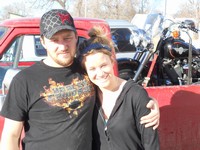 Luke Smith
"Great people to work with and really great deals."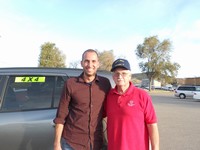 Robert D. Reilly
"Outstanding service! Very good at communicating. I was very satisfied with his explanations and honesty."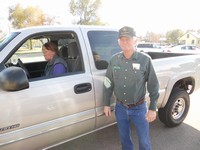 Ron Carlson
"Market value is very competitive to any other dealer in this area!"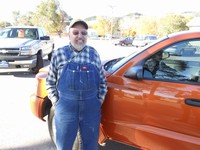 Jackie James
"Best deal on a new truck. Good people to deal with!"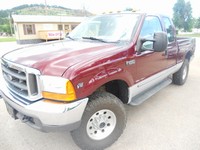 ABL Incorporated
"Looked all over for a decent pickup for snow removal and found the best deal here!"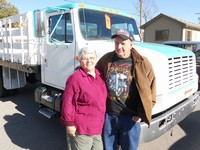 Bonnie and Vern (Tuff) Meyer
"Sturgis Motor Company gave us prompt and courteous service. He was very helpful showing a willingness to work with and for us. We appreciate the extra service!"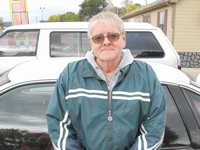 James Nelson
"Faraz represents this new company with a presence that is immediately welcoming, sincere, and honest. His activities and behavior perfectly reflect these valuable characteristics. This purchase will be memorable based on its integrity and quality, among the relationships I have had with auto suppliers across my many years of ownership."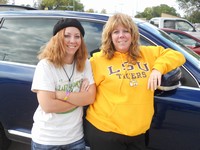 Laura Clements
"Faraz was awesome to deal with. He made me feel very comfortable taking my trade-in. He gave me a great deal! I am very happy with my new to me vehicle!!"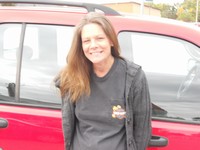 Renee LeBoeuf
"Faraz, THANK YOU, THANK YOU, THANK YOU!!! For the GREAT deal on the 2002 Jeep and making me the HAPPIEST person in the world. I'm telling everyone about Sturgis Motor Company and you!!!"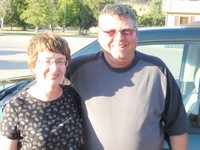 Robert and Janice McGeehon
"Sturgis Motor Company is great! We definitely recommend them to anyone looking to buy a car!"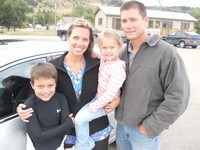 Bill and Stephanie Phillips, The Phillips Family
"The Sturgis Motor Company was great to work with! Faraz made the buying process very easy and enjoyable. We would definitely recommend them to anyone looking to buy a new car!"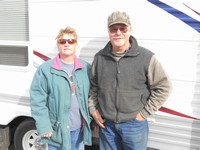 Jerry and Shawn Jaskela
"Very courteous and told us everything and more of what we needed to know. Answered all of our questions we asked and was so pleasant to be around. Gave us a great deal!"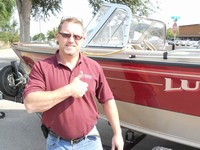 Dennis Mehlbrech
"Faraz was great to work with. He was very prompt with returning my emails of the questions I had."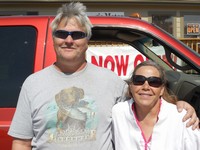 Andy Osterbur and Pam Roberts
"Sturgis Motor Company has been awesome to do business. Faraz has been just all round great guy to do business with, very helpful guy." "Thank you guy very much!"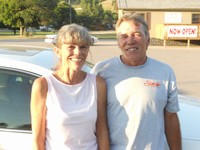 Nick and Elayne Rowe
"We really appreciated the great customer service from Faraz! He was so helpful!" "Thank you! Love our new car."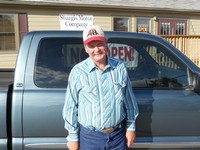 John Green
"Very easy to deal with; impressed with the service. Very accommodating, was not pushy at all."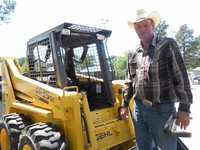 Jim Holloway
"Was easy to deal with on a nice looking loader that seems to be a good loader."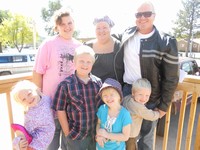 Leslie and Richard Lowe, The Lowe Family
"We have been super impressed with the kind, honest, and straight forward approach here at Sturgis Motor Company. Faraz takes the time to listen to people and treated us more respectfully than we've been treated at any auto sales business in YEARS!"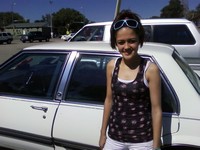 Alyssa Hamling
"So easy a cave women can do it!"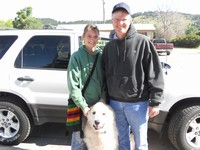 Becky, Mike, and Sue Davies
"Easier than buying a car in Ecuador; Faraz is super accommodating, gives friendly and quality service, and brews a mean cup of coffee!" Many Thanks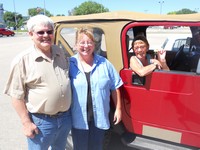 Daniel and Sonja Brown
"We were traveling through Sturgis coming to South Dakota to visit family. We had been looking for a red Jeep for some time. Here in Sturgis at Sturgis Motor Company we saw a possible purchase. This was late Wednesday, July 20, 2011. The next morning we went back to Sturgis Motor Company where we were nicely greeted by Faraz. Faraz was very personable and easy to work with. After a short pleasant negotiation we happily drove off in our Jeep." "Thank you for the experience and the great Jeep!"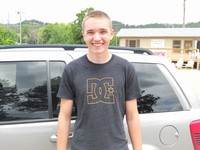 Airman Mark Vadnais
"I have been looking for a jeep for a while. Finally found one for a decent price here; had no issues with anything. I would have to say my overall experience here has been great."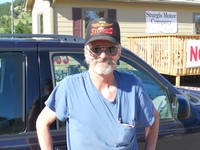 Rick Mashek
"I stopped in at Sturgis Motor Company to check out their vehicles and was interested in a 2001 Explorer. Faraz came to talk to me and I found that he knew what he was talking about. We seemed to click together. It's never been such a great experience to work with someone so courteous, honest, and knowledgeable. I will recommend everyone I know to check them out for their next purchase." "Thank you for your business!"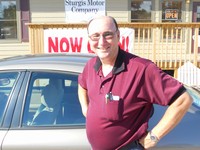 Dennis Foust
"Just a great place to buy a car!"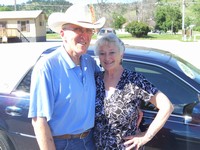 Mr. and Mrs. Larry and Rochelle Bride
"This was the nicest experience we've ever had buying a car. Faraz was so friendly and helpful. There was no pressure to buy, just honest, forthright information. We felt like we were truly dealing with a friend!" P.S. "We love our car!"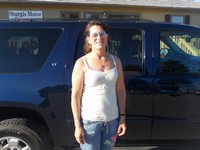 Carol Jordan
"Sturgis Motor Company really worked with me to negotiate a good deal. Faraz made himself available and was very easy to get along with." "I owe you a sincere thank you!"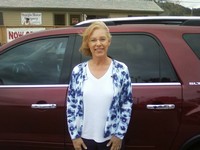 Lorene Goodwin
"The experience was more friendly, caring and thoughtful than any other dealership I've been to. The deal was the right color, style, year, and PRICE! Thank you for Faraz."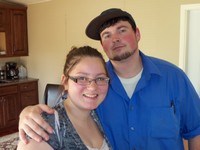 Shawni Heath
"Very good customer service! Faraz was great; had an amazing set of skills of knowing about the vehicles. Definitely giving referrals to this company."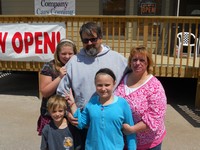 Michael and Deanna Makousky, Makousky Family
"We had a wonderful experience at Sturgis Motor Company. Faraz was GREAT! He made our sale so easy and painless! He kept us informed and worked so hard for us! And most of all, we are so thankful for his kindness to us! You will not find a friendlier or kinder person in this business in the Country!! He's the best! Give him a try!"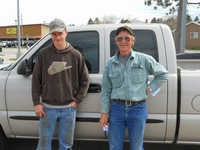 Jack Tisdale
"Easy to deal with!"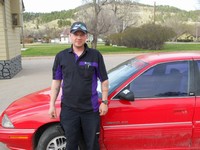 Russ Schone
"Good to talk to. Willing to deal to meet customer's needs; fast and friendly!"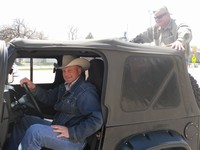 Pat Thorstenson
"Was driving through Sturgis and came across Sturgis Motor Company with this sweet Jeep Wrangler! Went in to talk with Faraz about this Jeep; great guy and easy to deal with. One heck of a salesman; sold me on it within a week!"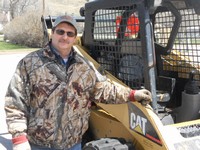 Gary Wagner
"Great service, very friendly, and willing to deal some. Good place to do business!"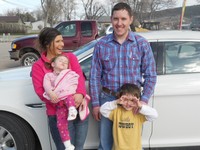 Matt and Amy Mulder, Brailey and Driftin
"Extremely polite and family-friendly dealer! Great deal on a great vehicle! Recommend Sturgis Motor Company to anyone and will definitely be back in the future."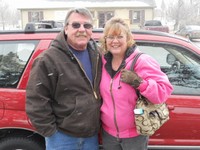 Lee and Lynn Akovenko
"Wonderful company to do business with; we stopped to look at another vehicle but really wanted a Subaru. Faraz found us a wonderful deal; would recommend this business!"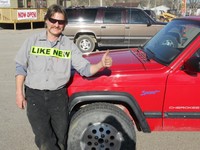 Rich Tusing
"They treated me fine, honest; they don't cover up car issues and don't hide anything. They are upfront with everything!"

Katie Thompson
"Awesome deals, friendly and trustworthy staff, no pressure. I'm VERY happy with my transaction, highly recommend."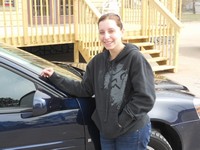 Rebecca Overweg
"Sturgis Motor Company is great. Where there is a will, there is a way. They will find the right way! They are patient and helpful when buying a vehicle. Thanks so much for helping me buy my first car!" Sincerely,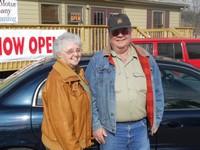 Mr. Michael and Mrs. Amelia Meade
"Received very courteous, comprehensive service with great personal attention to our needs and concerns that the vehicle would give us excellent service at a price we could afford. We would highly recommend them to anyone who wants to buy a vehicle."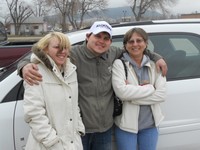 Sherri Reder
"Sturgis Motor Company went above and beyond for me. Thank you Faraz for everything you've done!"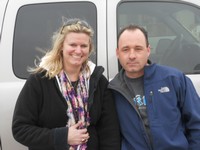 Ryan and Chaz Sieveke
"The service we got with Faraz was second to none! The personal attention was a nice thing to find at a car lot. We will definitely do business with Sturgis Motor Company and Faraz again." Thank you for everything again!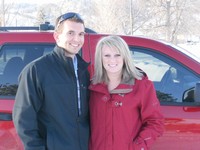 Josh and Larissa Morovits
"Wonderful people to work with. Truly impressed with the friendly atmosphere at Sturgis Motor Company. Will do business again!"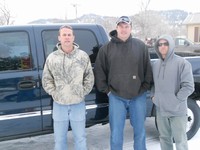 Brennan Kjerstad, Kjerstad Family Ranch
"Great deal, no fancy tricks, no hidden fees, everything up front, and wasn't pushy at all!" "You let us make the decision."